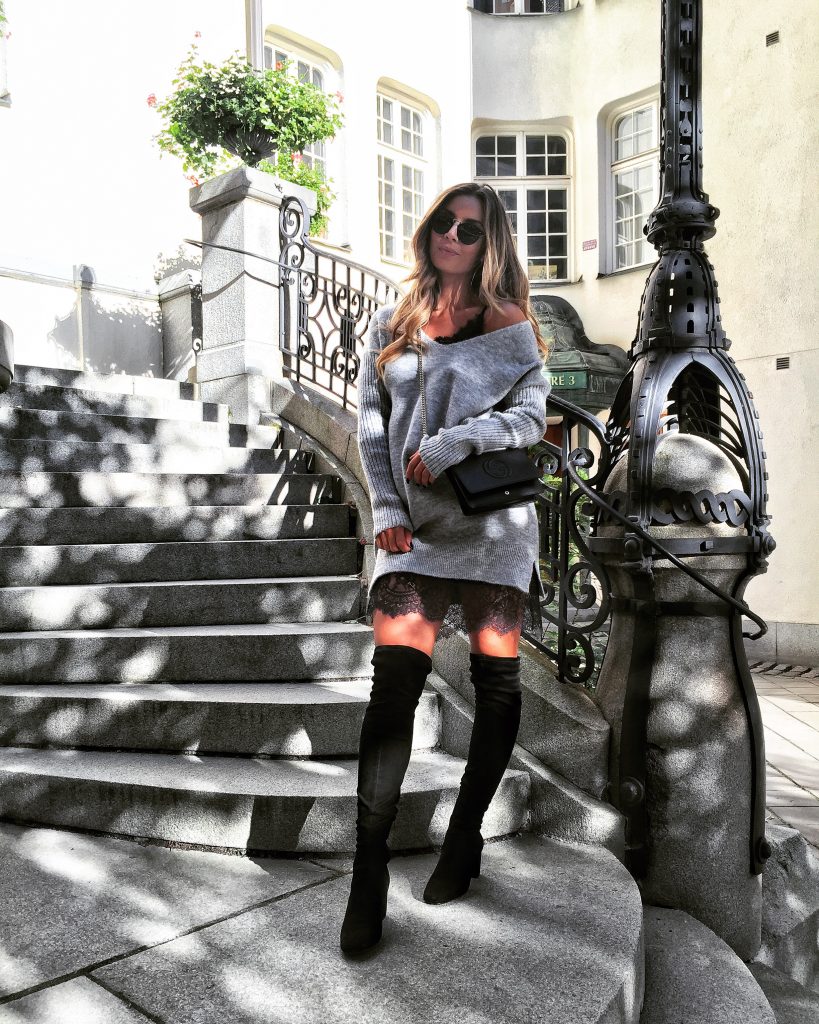 Knit dress – Chiquelle.se
Boots – Nelly.com
Lace dress – Gina Tricot
Bag – Gucci
Sunglases – Nivida
Hoppas ni har haft en magisk helg! Nu när jag jobbar så extremt mycket med trängkläder har mitt intresse för vanligt mode ökat mycket mer, så kul! Vill såklart inte tröttna på träningsmode, så försöker klä upp mig mer tillvaradgas och inte bara springa runt i tights hela tiden, haha! Hoppas ni gillar det?
(Inlägget inehåller adlinks)
---
Hope you've had an amazing weekend! Now that activewear constantly is on my mind, I've realized that my interest for "normal" fashion is increasing. I love fashion and always have but I've basically lived active wear for the past few years and sports fashion has been more of interest. So I'm really enjoining dressing up at the moment. I don't want to byte sick of sports fashion so I can't run around in my tights all a day, haha! Eventhough I kinda like that too!