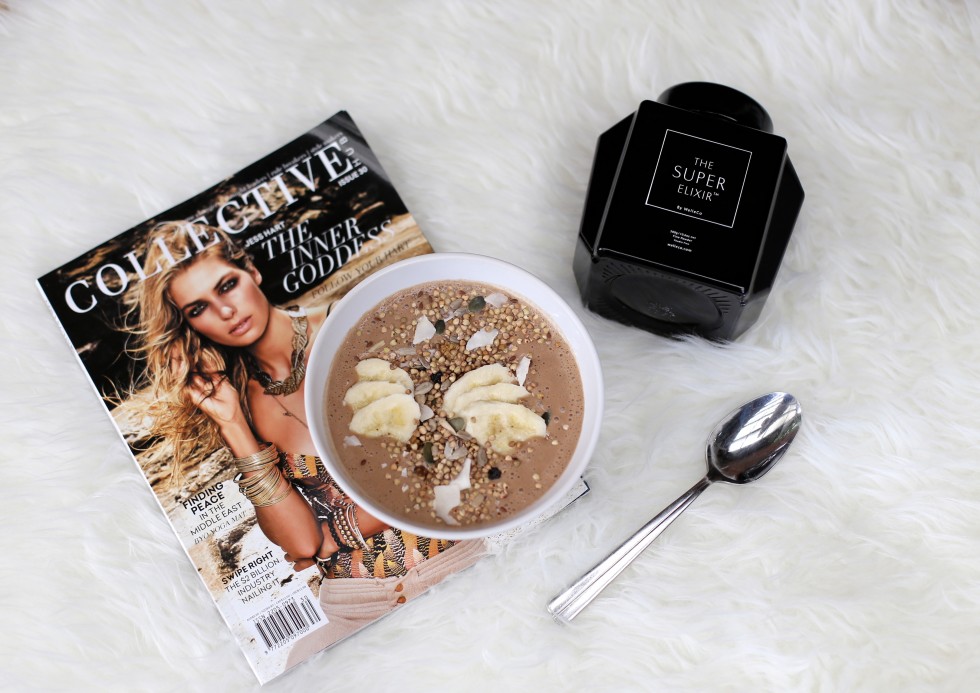 Chocolate smoothie bowl with superfood sprinkle
Mitt senaste hälsotillskott som jag är besatt i kommer från WelleCo. Älskar deras ekologiska och veganska proteinpulver (smak chocklad) samt deras "The Super Elixir" som är en grön superblandning. Bara paketeringen är ju helt magisk! Skönhet inifrån och ut 😉
I min smoothie bowl har jag fryst banan, nourishing protein, mandelmjölk, is och en sked nötsmör. Toppat med frön, bovete och torkade bär. Mums!
---
My latest health food addiction is from WelleCo, its organic vegan nourishing protein and "The Super Elixir" which is a green super food blend. Love it, and how gorgeous is the packaging! Beauty from the inside and out 😉 
In my smoothie bowl I had frozen banan, nourishing protein, almond milk, ice, and a spoon of nut butter. Topped of with some superfood sprinkle.