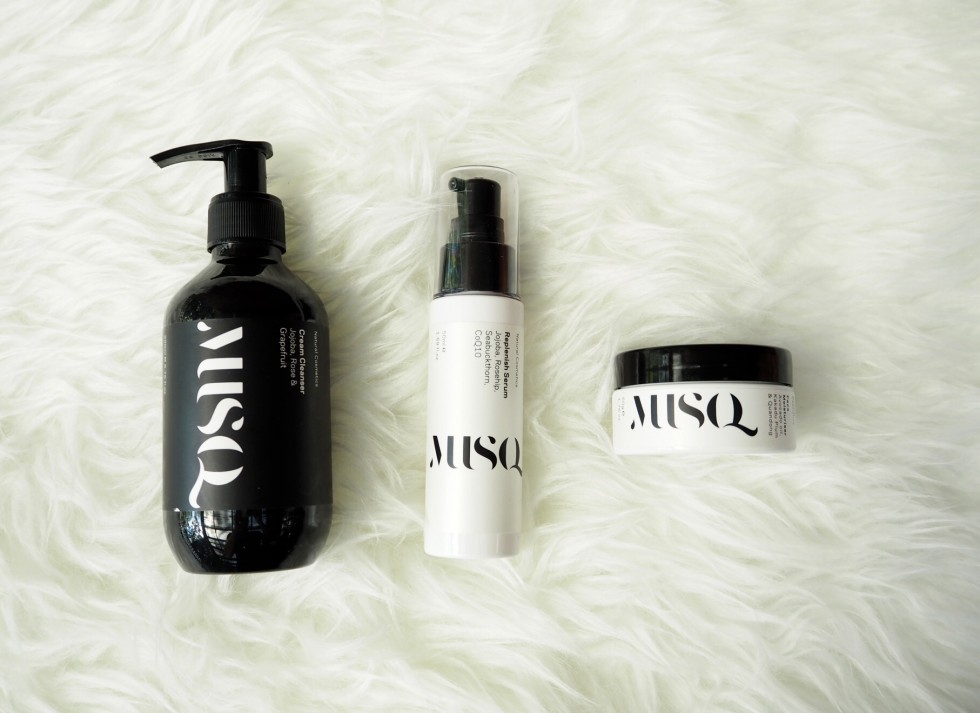 MUSQ – Natural skin care products from Australia
Question: What skin care products do you use?
Answer: To be honest I'm not the best at taking care of my skin, but I'm trying to get better at it. For the past six months I was using  Khiel's which I love! I love their cleansing gel and moisturiser. Their night serum/oil is pretty amazing as well.
At the moment I'm trying a new natural skin care brand from Australia called MUSQ. My goal is to get into the routine of taking better care of my skin, so more than three products get's a bit overwhelming for me, haha! A good cleanser, serum/oil and mosturiser is pretty much what I can handle and remember to do. So far I'm loving this product.