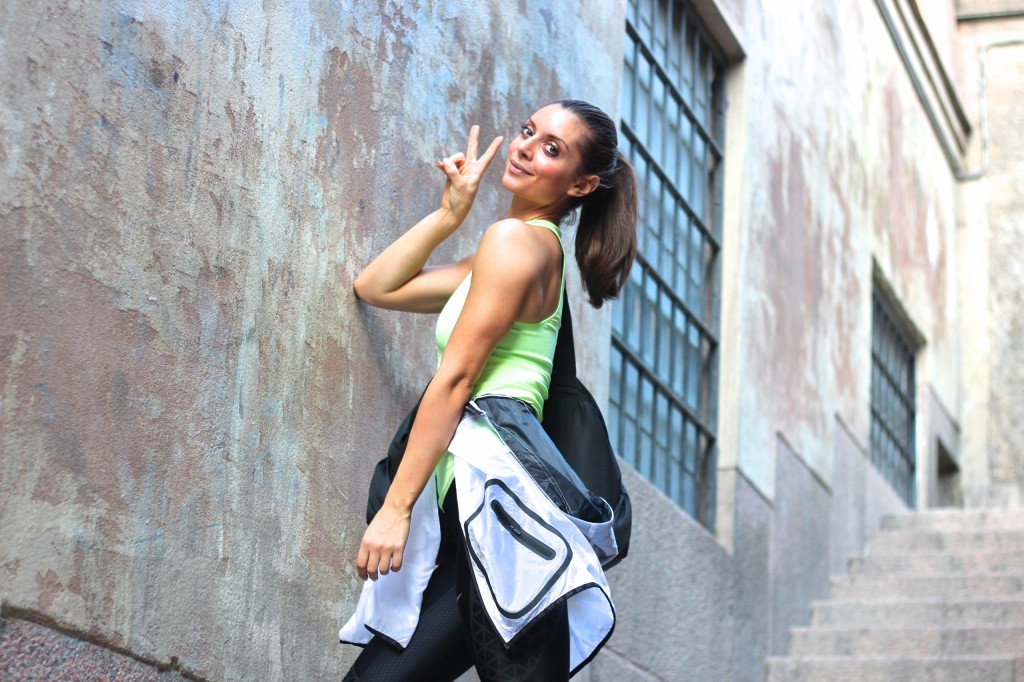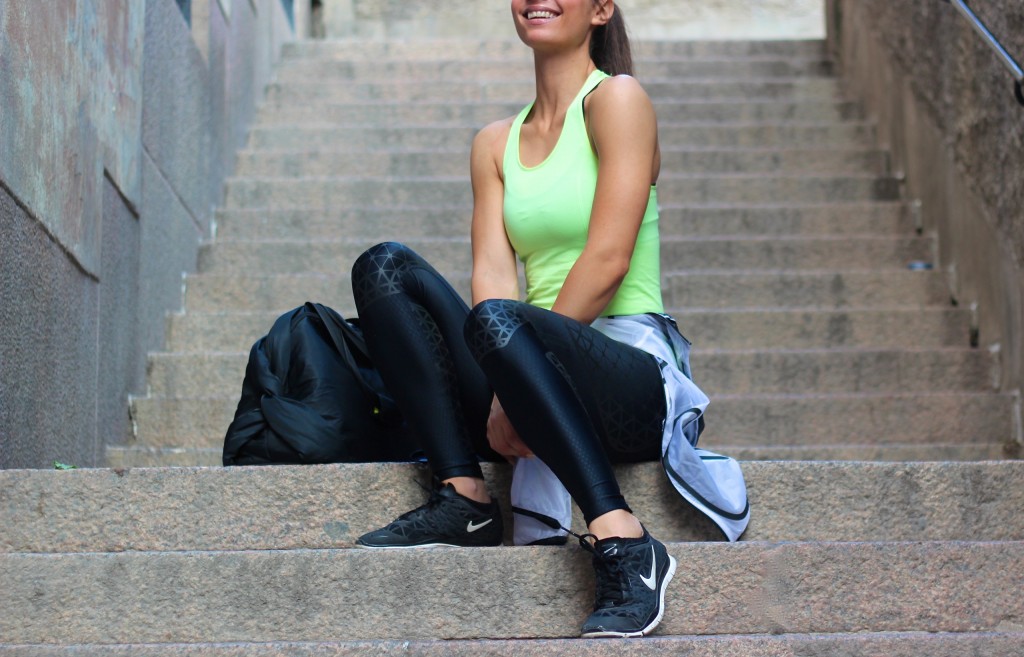 Tights – Nike / Sneakers – Nike free 3.0 / Jacket – Nike / Top – Bershka / Bag – Reebok
Glad onsdag fina läsare! Vill börja med att tacka för all feedback angående den nya portalen. Teknikerna jobbar på för fullt, stort tack för tålamod. ♥
Senare idag lägger jag upp Camerons blogginlägg. Idag tipsar han om hur du kan förbättra ditt matsmältningssystem för en god tarmhälsa. Så ja, det är absolut manligt att dricka gröna drinkar. Haha!
Nu ska C och jag dra till gymmet. Idag blir det riktigt pulshöjande med bland annat box jumps, hopprep och intervaller. Nu kör vi!
–
Happy Wednesday lovelies! Thank you for all your feedback on our new blog platform. The technicians are working really hard to sort it all out. Thank you for your patience. ♥
Cameron´s weekly tips is coming up, so make sure to check in with us later today. Today he gives is top tips on how  you easily can fix your digestive system. Se yes, green drinks are absolutely for men as well. Haha! 
Time for me and C to hit the gym. I´m focusing on high intensity today. Box jumps, skipping and sprint to name a few. Let´s do this!