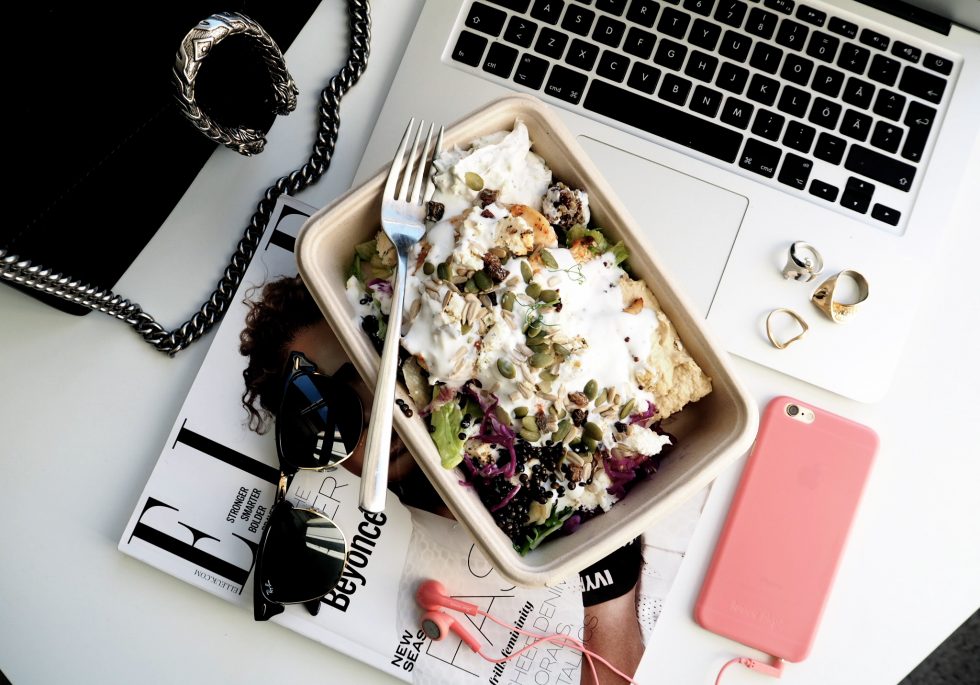 Chicken & Feta Salad from Babel Deli – So delicious!
Orientalisk mat är helt klart en storfavorit hos mig. Skulle nog kunna leva på hälsosamma meze-tallrikar, tröttnar liksom aldrig. Just nu bor jag granne med Babel Deli och lat som jag är blir det allt take away därifrån några gånger i veckan. Så satans gott!
---
If I had to pick one type of food for the rest of my life I would go for oriental. I think I could probably eat healthy meze day in and day out and not get bored of it. I just crave and love the flavors. I can be pretty lazy when it comes to cooking and luckily I live door to door with Babel Deli at the moment. Yep.. take out several times per week, so delish!