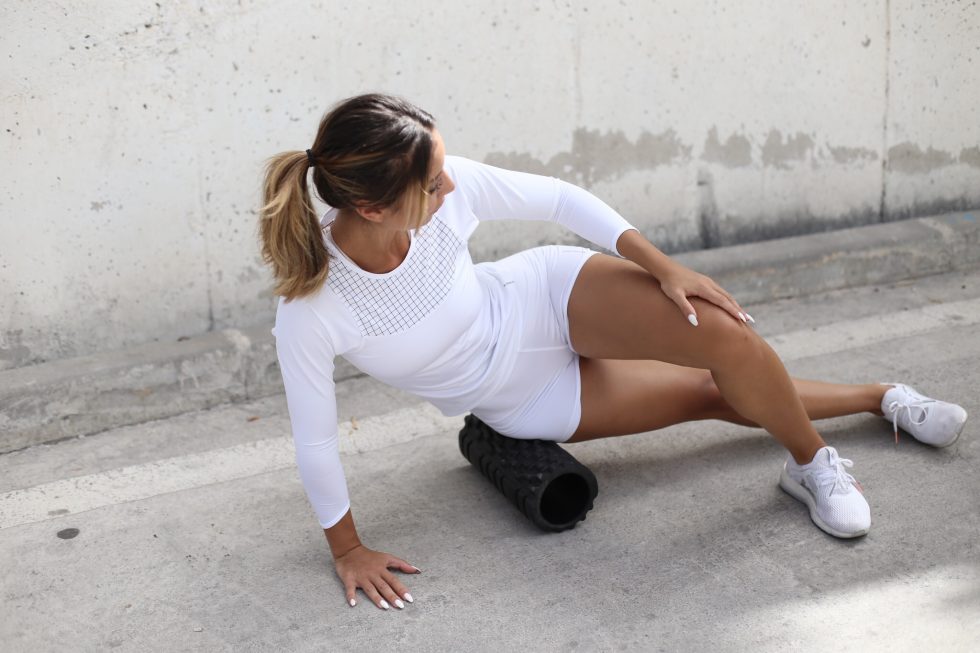 Foam rolling – huge part of my warm up and cool down routine.
Har ni koll på foam rolling? Jag har varit ett fan väldigt länge och tycker det är ett grymt redskap att använda som del av min uppvärmning, nervärmning och stretch-rutin. Även bra för att förebygga och undvika skador. Så mycket som jag tränar och använder kroppen måste man tänka på att ta hand om sina spända och tajta muskler. När jag var i Munchen med adidas gick jag även på en föreläsning om trigger points. Det finns inte jättemycket studier som vetenskapligt bevisar att det verkligen gör skillnad, dock måste man ibland känna efter utifrån sin egen erfarenhet. Känner man att något hjälper och gör skillnad kan ju det räcka som bevis på att det faktiskt fungerar.
Ofta kan vi känna "referred pain" från trigger points som ger smärta på ett helt annat ställe an vart just den trigger pointen sitter som orsakar smärtan. Jag kan med jämna mellanrum få ont i knäna, men det är sällan knät som är problemet. Ofta är det spänningar i mina höfter och lårmuskler. Jag tränar ju en hel del ben och löpning om man säger så. Och efter ett 15 min pass av att rulla igenom höfter, rumpa och låren är känningarna borta i mina knän.
Tips är att lära sig hur man använder en foam roller på rätt sätt och sedan få in det som rutin. Jag tycker verkligen det fungerar!