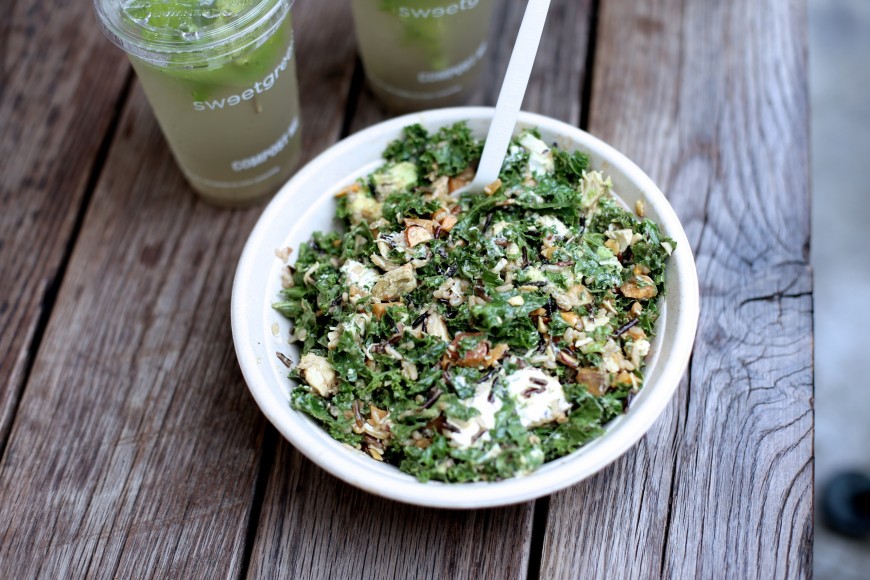 Harvest Bowl at SweetGreen in NYC – So delicious! 
En bättre salladsbar! Riktigt härliga och mättande superfood-sallader! Helt klart ett besök. Och testa deras kokosvatten med chia och mint, så uppfriskande! Två tummar upp!
---
Awesome salad bar! SweetGreen sure knows how to toss a superfood salad – so yummy! Worth a visit! Oooh… and try their chia/mint coconut water, very refreshing. Tow thumbs up!